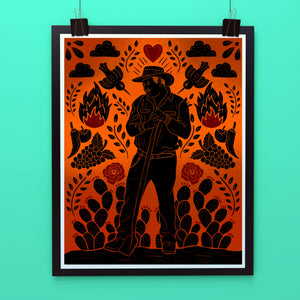 Even if there is a heatwave, fires, and a pandemic, our farm workers are out there working and putting themselves at risk. Think about that next time you are enjoying your meal and sipping on your glass of wine.
Inspired by my father.
Digital print on matte photography paper. Signed.

*frame not included